30 Online Lectures and More than 160,000 Visitors in 6 Months – Interest towards the Masterclass is Growing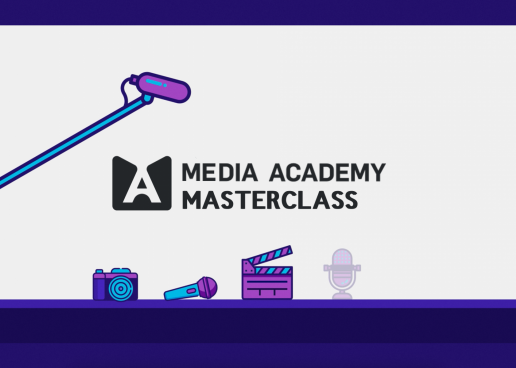 The exclusive project of Media School "Learn from the Best" has more than 160,000 visitors, and has lost none of its appeal after six months. On the contrary, interest towards the project is growing. At the same time, the number of people learning the basics of journalism from the comfort of their homes and free of charge is on the increase.
The programme consisting of 30 online lectures has been created exclusively at the Media Academy of the Communications Commission. The online masterclasses provide detailed information for people who are interested in journalism, are considering practicing this profession, or simply wish to know what happens behind the scenes. Storytelling, recording an interview, asking questions, preparing a photo story, filming, and working in a studio – these are the main topics covered by the first programme of online masterclasses. Journalist Eka Beridze, playwright Basa Janikashvili, journalist Tamta Sanikidze and photo reporter Davit Mdzinarashvili share their extensive experience with the audience, teaching the public how to create a high-quality media product, and how to be successful as a professional journalist. The online masterclasses allow viewers to take a look behind the scenes, discover aspects that are never shown on air, and learn from the successful presenters about everything that is necessary to create a quality media product.
The first programme of online masterclasses consists of 30 video lectures by four presenters. Each lecture is 10-12 minutes long.
Due to the high level of interest towards the masterclasses, the Media Academy of the Communications Commission plans to invite several additional presenters to further diversify the content and make the lectures more interesting for all audiences.